Andark Diving and Watersports
Based in Southampton, Andark Diving are an HSE approved assessment organisation providing HSE Professional Scuba Training.  The HSE Scuba qualification is the first rung of the ladder in the commercial diving world and is a must for anybody looking to dive in the media, scientific, archaeological or shellfish industries.
The HSE scuba qualification is also required before commencing the Surface Supplied course.
The pre-requisites for this course are Rescue Diver, Nitrox (enriched air) and drysuit, Andark can also provide these courses if required.
Full in-house facilities including Andarks own training lake.
www.andark.co.uk/diver-training/hse-scuba-training-course/
01489 581755
256 Bridge Road, Lower Swanwick, Southampton, Hampshire SO31 7FL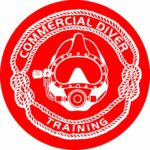 Commercial Diver Training Ltd
Based in Cornwall, the only assessment organisation approved by the HSE to undertake all commercial air diving qualifications in England & Wales.
Courses taught:
HSE Scuba, HSE Surface Supplied, HSE Surface Supplied (offshore top up),
Contact Tamsin – [email protected].uk 
01726 817128/07900 844141
www.commercialdivertraining.co.uk
Unit 1, St Austell Bay Business Park, Par Moor Road, St Austell, Cornwall PL25 3RF Interdive UK Ltd
Please see Interdive's website for a full list of courses;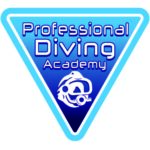 Professional Diving Academy Ltd
Based in Scotland, the Professional Diving Academy is one of the most modern diver training schools in the world with a unique link to the diving industry through their ADC accredited sister company Shearwater Marine Services, one of UK's largest marine civil engineering diving contractors.  This vital interface with the commercial diving world allows delegates to experience an unrivalled industry training programme that teaches essential skills in a real world environment.
HSE Diving Courses available – HSE Professional Scuba, HSE Surface Supplied and HSE Surface Supplied (Top-Up)
Please see PDA's website for a full list of courses;
www.professionaldivingacademy.com/diving-courses/
www.facebook.com/professionaldivingacademy
Contact: 01369 701 701